Responsive webdesign
From desktop to mobile
Nowadays, websites are visited more often by smartphone than with a laptop or desktop. This means that your website should also be displayed properly on a phone. Ensure that features and content are readable on phone and tablet, with the use of responsive webdesign. If your website is not shown properly on a phone, then you probably have an outdated website and it's time for a new website! Therefore, you should not wait too long because a visitor will cut off immediately if the website is not readable. The goal is, of course, to keep visitors on the website.
Contact us to migrate your site to a new responsive environment!
More advantages …
In addition to a correct display on smaller screens, a responsive webdesign has even more benefits. Google makes a distinction between desktop users and mobile users and also adjusts their services to the type of device. A website that is not responsive will be lowered in Google's search results.
It's important for customers that a company takes its online strategy serious and is willing to invest in a professional website. Make sure that your mobile visitors visit your website longer, view more content and add value to your business.
Did you know that more and more people use their phone for information and purchases on the internet? By 2017, people in Holland will be online using a smartphone for more than 40 hours a month.
Is your website responsive?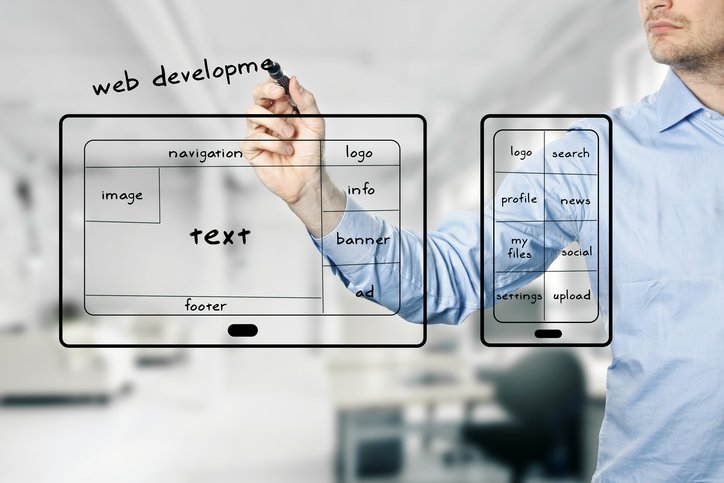 The use of mobile devices is increasing more and more on a daily basis. In order to reach mobile users, your website must also be provided with responsive webdesign. Don't wait too long and contact us today to make the next step in responsive websites.
Do you want to know if your current website is responsive? You can easily check this via this link: Google Mobile-Friendly Test.